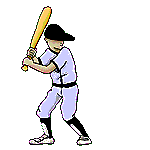 since September 14, 2002.

This page was last updated on: August 27, 2023
University of New England

Steve Pinner, Commissioner

Ed Macarelli, Assistant Commissioner

NEW ENGLAND CLUB BASEBALL ASSOCIATION

Glen Humes, Assistant Commissioner

University of Massachusetts Boston

Franklin Pierce University

Central Maine Community College

Southern New Hampshire University

Welcome to the New England Club Baseball Association!  We are excited to be entering our 22nd season!  Stay tuned for the game schedule and other exciting updates!

Saint Joseph's College of Maine